Tokyo -19 December 2016: Venture Republic Inc. (CEO: Kei Shibata), the owner of the biggest online travel site in Japan, has announced its partnership with Airbnb (https://www.airbnb.com/) to launch the first metasearch brand in Japan. Travel.jp (http://www.travel.co.jp/), the travel metasearch engine owned by Venture Republic Inc., has launched its overseas Airbnb property search section available on PC devices, with the mobile version to be followed shortly.
The domestic Airbnb property search in Japan will also be available on both PC and mobile, accordingly.
This partnership allows users to search all Airbnb properties easily and to choose accommodation from wider options in a single platform, travel.jp.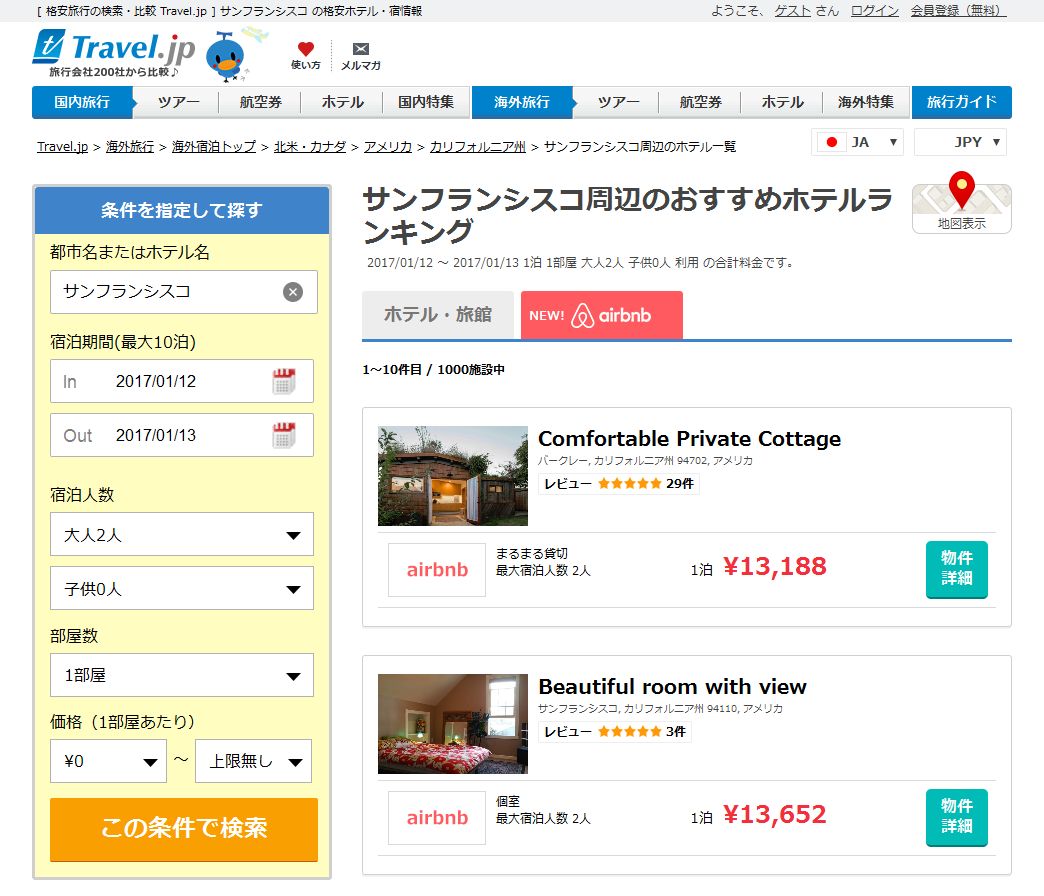 【About Airbnb Inc.】
Founded in 2008, Airbnb's mission is to create a world where people can belong when they travel by being connected to local cultures and having unique travel experiences. Its community marketplace provides access to millions of unique accommodations from apartments and villas to castles and treehouses in more than 34,000 cities and 191 countries.
With Experiences, Airbnb offers unprecedented access to local communities and interests, while Places lets people discover the hidden gems of a city as recommended by the people that live there. Airbnb is people-powered and the easiest way to earn a little extra income from extra space in a home or from sharing passions, interests and cities.
【About Venture Republic Inc.】
About Venture Republic Inc. Venture Republic Inc. (Venture Republic) runs Travel.jp (http://www.travel.co.jp/), Japan's leading travel metasearch engine/online travel site provides over 1million travel products as well as Tabiness (http://guide.travel.co.jp/), the Japanese travel guide/media published over 15,000 travel articles. Venture Republic recently acquired Trip101 (http://trip101.com), a global travel guide based in Singapore and Allstay (http://www.allstay.kr/), a travel metasearch site in South Korea.