"LINE TRAVEL jp" (https://www.travel.co.jp/) under joint operation by Venture Republic Inc. (Headquarters: Tokyo, Minato-ward, Chief Executive Officer: Kei Shibata) and LINE Corporation (Headquarters: Tokyo, Shinjuku-ward, Chief Executive Officer: Takeshi Idezawa), a leading online travel metasearch and media for travelers in Japan, has released the industry's first chatbot function on the website that anyone can get the best destination answer more convenient and user-friendly.
The bot named "Tabino" which is official character of the brand carry on a natural conversation with the customers and propose specific suggestion which meet the customer's need. For example the customers ask "Trip for hot springs with four families", "Want going somewhere in holiday resort on three-day weekend", tabino should compare with all consociate suppliers and find out best travel products immediately.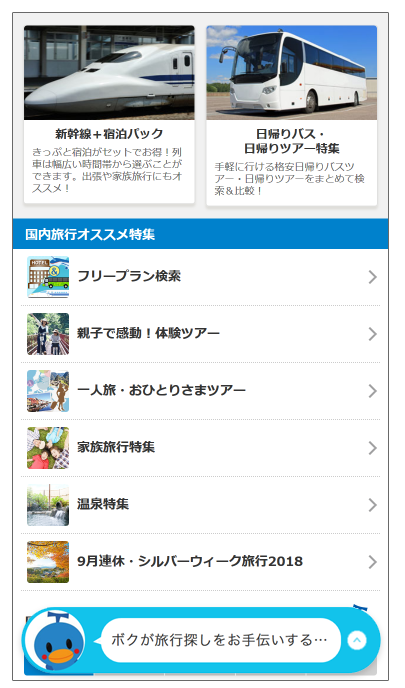 Venture Republic and LINE are pushing on toward the most unique online travel services in the world that address end-to-end needs of travelers.